***NOTE ABOUT 2013 CES DISPATCHES, MOBILES & GENDER***
I had dinner with friends last night and we talked about the
new faux tablet phones
that are so huge you need a stylus to use them. Lana pointed out that the best part of the Samsung Note is that you need a purse to carry it. I agree. 
Having a mobile, carrying it around and using it is a commitment to a certain kind of digital life. It provides lots of ways to communicate things and it represents a unique way of being in the world. We know that there are benefits for women who own phones, like feeling safer and having more professional opportunities. Yet there continues to be huge gender gaps in low and middle income countries between men and women mobile subscribers. Across all nations, women are 21% less likely to own phones than men. The gender gap in mobile telephony also points to new markets and new subscribers. The
GSMA found in 2010
that women were likely to account for 67% of new subscribers in the 2010s.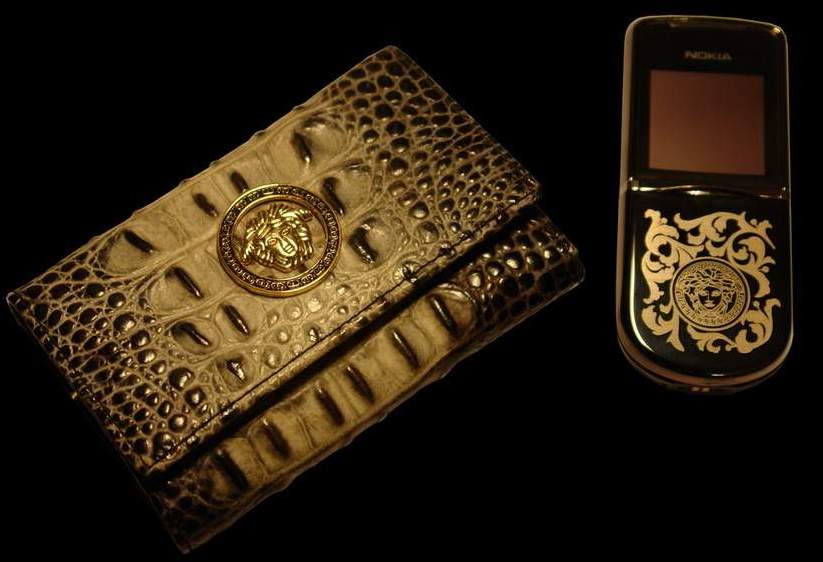 Versace Nokia, Christian Dior, Louis Vuitton
Mobiles designed for women range from high fashion brand labels, to
formfit ergonomic weirdness
, to requisite pinkification. At the International Consumer Electronics Show in Las Vegas this week, there will be lots of new releases aimed at women and girls. Some will be overlooked and most will fail in the market, but a few tech journalists will cover the sexism of booth girls and the pervasive gender stereotypes that persist in product releases. In honor of
CES 2013
 and all the banal release updates and plays for new mobile subscribers, I thought I'd recap a few of the memorable women's mobile product campaigns in the last few years. Really many of these exhausting campaigns go back to the 1990s. There are too many to recap comprehensively and they rival the subtley of yoplait ads, but here are few of my favorite hits and misses. I can't wait to see what the guys have in store for us this year!
***
Samsung Galaxy Note, 2012
This is the Galaxy Note Pink edition, it has a pink case and faceplate, a pink stylus and a pink matching cover. The Note flip covers come in a range of colors (brown, black, blue, orange), similar to the iPad 2 covers. Colored faceplates are pretty unique for smartphones, and we agree that it's the cover and size that make this HOT. I cannot wait to see one of these being used on campus.
***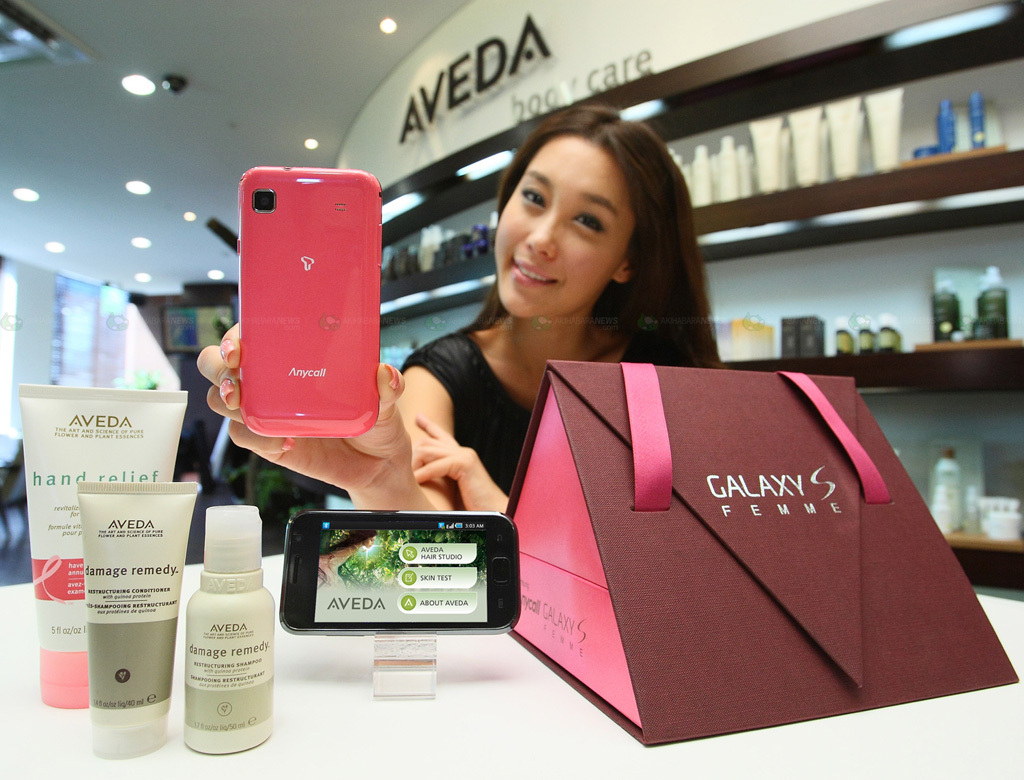 Galaxy S Femme + AVEDA skin and hair kit, 2011
A year ago we saw the release of the Galaxy S Femme which came with an Aveda damage remedy lotion kit and hair tracking hair app (Cause texting so much is making your hands dry and chapped, girl). Again, I was into the pink back, but the
cosmetic bundling
turned me off. Most of us opted for Butch version despite the fact that it had the contour display and same curvy glass as the Femme. Verdict: phone and lotion bundles are
NOT HOT
.
***
In 2011, 
Fujitsu 
released a fancy phone with a
detachable fragrance chip
. If there wasn't all that social pressure to smell nice already, now your phone has to have a feminine aroma. You can chalk up to the inertia of digital scent tech that was released at CES 2005, but it's still unclear what the frangrance charm is for: your hand, your phone, or your face? A smelly charm might be an obstacle for clear thinking while talking if it kept hitting you in the eye, as many chunky cell charms tend to do. The idea was that you could periodically refill the frangrance chip with your personalized scent. I give +1 point for the metallic form factor and the rhinestones in the phone, and another .5 point because it kind of looks like an earring that you could detach and wear out to the club. But as many commenters in the press coverage of the F-022 pointed out, what does the charm do that spraying your phone with perfume won't do already? Decision:
NOT HOT
.
***
Los Angeles Lakers Faceplate, 2002
My first cell phone was a LG flip that had colored, detachable corners that came in blue and orange. Yes, remember that? Personalized faceplates. I loved the orange, the problem with the blue corners was the attached neck lanyard. It got smelly and discolored if you wore it around your neck for too long. There were 2-3 quarters where cell phones as medallions tried to be a thing in the early 2000s, I even think Giselle did an ad in Vogue. Mobile lanyards never really made it, but the cell phone pocket has! See these
Fashion Against Aids
numbers that I picked up last year at H&M. Perfect for the beach or pool lounging. 
Verdict: CELL LANYARD POCKETS are HOT.
***
As you use your mobile during this 2013 International CES week, spend some time thinking about how you perform gender with it. Consider how communicating with a mobile empowers women and girls. And then text your mom, daughter, sister, or niece.