Over the past few weeks I've hosted a "Creativity Interview Series" on my personal blog, A Wee Blether. Links to those six posts are below [or category tag link is here]:
While the series started as a venture on my personal blog, I thought the HASTAC audience might appreciate a few reflections. While I originally imagined the series consisting of four posts, it grew to six when I found that people really appreciate reflecting about creativity. Now it's my turn to respond, in brief, though without many fun creativity pictures or delightful creativity stories.
First, I'm most struck by a theme present in the reflections of many of the contributors:creativity is something best honed, explored, played with, coaxed, and allowed to grow. Rather than understanding creativity as some innate, you-either-have-it-or-you-don't concept, the contributors emphasized a learned, deliberate approach to being creative.
Along these lines, the contributors often wrote of creative acts outside of their normal field. Libby goes to the symphony. Bethany sketches while watching TV. Adam uses a sketching app on his iPad. Erika rosemals pumpkins. Colin draws from film. And Michael, a musician, emphasized exactly this point that expanding beyond traditional boundaries helps breed creativity.
Second, several contributors noted that while fear of failure may certainly be a constant presence when approaching creative acts, exploring creativity requires the ability to work/live/move into a space that is free from the notion of failing.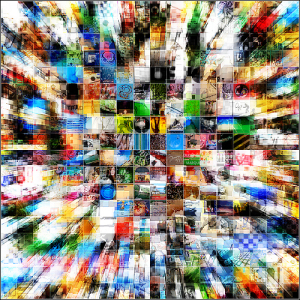 Is it too far to suggest something like: if you aren't taking risks and exploring creative concepts that might fail, then you're not truly being creative?
Third, creativity seemed to take on a social, relational, edge for most of the contributors. This is particularly interesting to me because of individualistic nature of much of my work. Grading, for me at least, is an individual act. Most of my writing and research—if it's not for the blog—is done alone.
When I need to get work done on campus, I close the door to be alone in my office. Seldom am I able to have helpful, creative conversations about "work-related" creativity within my department. That's not to say, of course, that the college doesn't help me be creative—teaching always pushes me towards creativity and new ideas—but it's certainly the case that there are few established forums for collaboration about research on my campus. I love working in teams, but (especially in the humanities?) we do it too seldom.
This series began, in part, as work towards a course I'm taking at NDSU with Andrew Mara: Invention to Innovation: The Rhetoric of Creativity. It became much more than a course assignment, however, and I'll be thinking on these things for many months to come.
The Internet suggests Bill Moyers once said, "Creativity is piercing the mundane to find the marvelous." May we ever enjoy the marvelous journey.
image by Jef Safi